Dancin Deer Audio is pleased to announce that a movie trailer called Goats is featuring two of our tracks.
There comes a time in each of our lives where we have to make a change. Something that will alter our karma. Such is the case with a new movie coming out in which David Duchovny stars. One of the important facts about Goats trailer is that the music was done by DDA. So click in and sit back for an interesting ride about coming of age in a strange family that might get your Goats.
The first song heard is known as Wired (co-written with Trudee Lunden), the second song heard is Hidden Goat an instrumental track we were hired to create for the trailer.
The really amazing thing is that this trailer was released quite recently during the Sundance Film Festival. To add more trivia to the pot, there's already several "remixes" and repostings of the trailer around the web. That concludes our little update about getting your Goats.
Enjoy!
-DDA
Hello Musical World.
We've got our new website up and running. We're excited as it's going to lead us to the ability to finally allow you the music licensor to be able to log in as a client, pay for a license and then download the track your production requires. We'll certainly announce when that feature hits the netwaves.
In the meantime, take a look around. Notice a new section for showcasing usages in "Video" is now here.
Check back often for news on placements and new music that is available.
As part of a revamp of our services and increasing our online presence, we'd like to personally say welcome to our new website. In addition to providing great music, we're going to work on creating a great web experience to go with it.
Thanks for stopping in.
-DDA

Bear with us in posting this piece of news that happened before the launch of the new site. However it's a great showcase of our ability to do custom music for a trailer.
There's an adage that states, better late than never. That is part of the story line behind this movie. Those words also fit the fact that I didn't post this sooner. What this means is it's my first appearance on Apple's trailer website. I couldn't be happier in that I did all the music for this trailer of Father Of Invention starring Kevin Spacey.
Here's the link: Father Of Invention <- to the page at Apple's Trailer Website.
If you're more inclined to see it right here, then look below.
Enjoy!
-DDA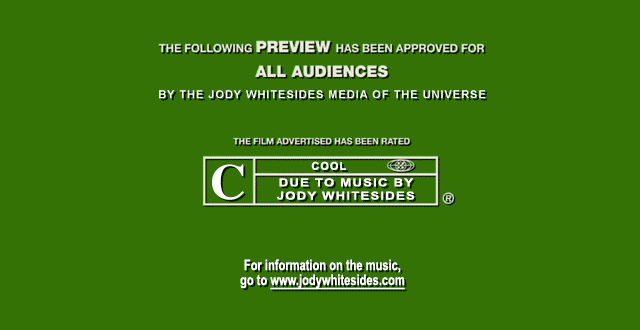 We're proud of this short little spot right here (back dated post). Because of the fact that we were hired to create the custom underscore you're hearing in this little sizzle.
Who doesn't want to get into better shape? Of course there's a multibillion dollar industry geared towards fancy gadgets and pills to help lose weight and to look better naked. That's the whole point right? To look better naked? I think so.
For those of us who prefer to workout at home while looking at and mimicking hot women, there's a new exercise regimen. This one is by the creator of the Pussycat Dolls. Ok, this program isn't geared towards men per se, but it's certainly worth watching your woman get into better shape right?
We did the music for this little trailer. So get your PCD dance on and enjoy your way to a hotter figure!
Enjoy!
-DDA